Quality control
Our commitment is to deliver quality
above all…
The processes involved in our production have the strictest quality control, with multiple checks carried out by highly qualified staff in different areas, both internal and external to our company. In this way, we ensure that each phase is carried out according to national and international standards, and to the needs of each of our customers.
Our commitment is to deliver quality, for this we have very high goals in this regard, always concerned to use the newest and most recent techniques and practices in terms of obtaining raw materials, processes and treatments, as well as shipping methods within Chile and abroad.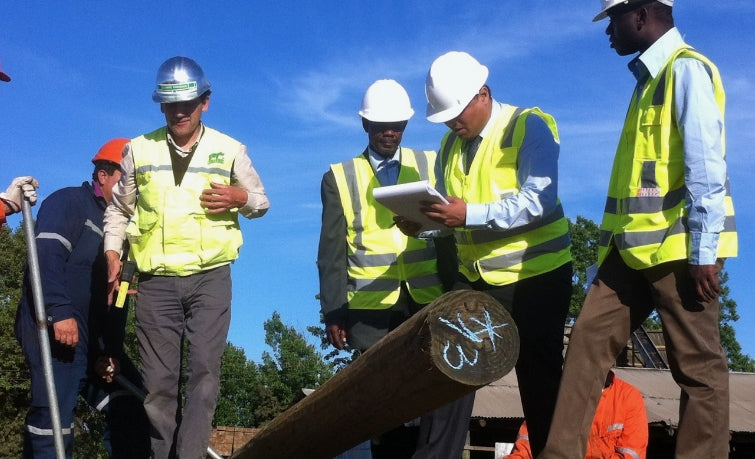 Excellence in
our production
Thanks to High Quality Processes and Treatments
Production is subject to strict quality controls at all stages, from selection in the forest to delivery to the plant and shipment to the customer. The forests are managed to obtain poles. Then the most suitable trees are selected for processing.
Subsequently, the raw material is transferred to the plant, where it is subjected to a debarking process, an instance in which the bark and cambium are extracted, to then go through the drying chambers, where a percentage of moisture suitable for impregnation is obtained.
Then the production is treated in large autoclaves with a vacuum and pressure system with CCA-C preservatives, based on of oxides. Here the quality standards are applied according to the special requirements of each client.
Subsequently, it is dried naturally, for aeration for 48 hours, leaving it ready for dispatch or delivery to the client.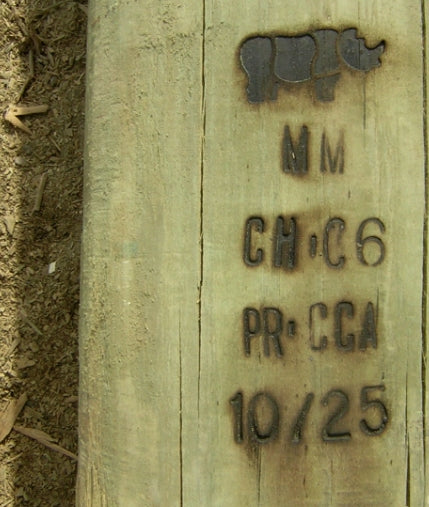 The continental surface of Chile is 75.6 million hectares, of this total, about 68 percent corresponds to land whose potential uses are agriculture, livestock and forestry, and approximately 35 million hectares of land are under agricultural, livestock and forest uses.
The climatological, mineralogical and geographical advantages of these soils have allowed the development of species brought from abroad.
The Radiata Pine is an example of this, since the approximately 1,600,000 hectares planted by man, they have fully adapted to the national environment.
This has generated an important source of employment for the country, as well as the development of the forestry and lumber industry basically oriented to serving the different external as well as internal markets.